271 Northwood Way • Ketchum, ID
Hours: Daily 8AM–2:30PM
Only the freshest, most wholesome ingredients from sustainable sources are used in every recipe.
From Flour to Finish
Each loaf of bread we bake is made with love.
1
FLOUR
Our flour is locally-sourced, GMO free, and sustainable.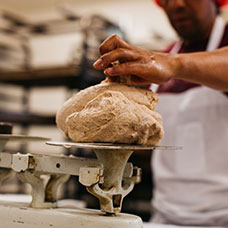 2
SCALE
We do it all by hand, never with machines.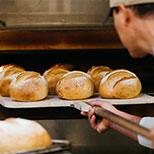 3
BAKE
Each loaf is baked in our French hearth oven for the perfect crust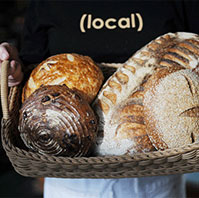 4
FINISH
Golden, crispy, and baked to perfection. Delivered fresh daily!
Our specialties
Learn more about our customer favorites.
HAVE YOU TRIED
OUR Granola YET?
Our fan-favorite granola can be shipped all over the US to our customers! Filled with a wonderful blend of rolled oats, our Bigwood Bread local honey, sesame seeds, sunflower seeds, walnuts, almonds, coconut, cinnamon, vanilla, nutmeg and cloves. We have 3 delicious flavors including original, cranberry and blueberry.
BAKED LOCALLY WITH LOVE
Bigwood Bread is committed to using only the highest quality ingredients in our breads. Our flour is milled to our exact standards by family farmers in the Northwest. We never use artificial ingredients and all of our products are GMO- and preservative-free.
Find us in stores
Bring the local deliciousness into your home.